Unsafe Toys
With decades of experience and a track-record of favorable verdicts, you can rest easy knowing our attorneys have your best interest in mind.
Unsafe Toys
Has Your Child Been Injured by an Unsafe Toy?
If your child has been injured by an unsafe toy, you may feel helpless and outraged. The desire to bring justice can be very strong. Fortunately, help is available. A personal injury lawyer from our firm can use legal means to get you financially compensated and enforce accountability on companies who market unsafe toys. By doing this, you can also help enforce a standard of manufacturing quality where children are safe while they have fun and learn with their playthings.
Your children are the most important part of your family, and their safety and security are among your most basic concerns. Meyerkord & Kurth is a family firm with the objective of helping other families to successfully navigate through the legal process of recovering fair compensation for their injuries.
---
Contact us online or call (800) 391-4318 if your child has suffered any serious injury related to an unsafe toy.
---
There may be no way to fully undo the harm your child has suffered, but you may have a right to monetary damages, especially if the injury brings on large medical bills and has any lasting effect on your child's quality of life.
Avoiding Dangerous Toys
The Consumer Product Safety Commission has an ongoing list of toys which get recalled because of one hazard or another, with the risk of choking topping the list in the most recent toy recalls. Knowing these hazards can help in deciding what toys are safe to obtain for your children.
Here are some of them:
Choking hazards where the child can stop breathing due to obstruction in the throat
Fire and burn risks
Injury hazards
Lead paint standards violation where lead paint was used in making the toy
Puncture and laceration hazards involving cutting or breaching of skin, eyes or eardrums
Asphyxiation hazard cutting off child's air supply
Fall hazard where a child could fall and be injured
Explosion and projectile hazard
Impalement hazard where deep punctures result in severe damage to internal organs
Chemical burn risk causing injury and destruction of body tissues
If your child has been injured because of an unsafe toy, we can be contacted for experienced legal counsel. The time following an accident can be one of the most frightening periods that you can possibly imagine, but you do not have to face it alone. By securing our legal guidance, you can breathe easier knowing that we will be there to help you shoulder the burden and take legal action with a product liability claim on your behalf.

More Than $450,000,000 Recovered for Our Clients
Experienced Personal Injury Attorneys Serving Missouri & Illinois
$844,711 Amputation Injury

$225,000 Auto Accident

$75,000 Auto Accident

$77,500 Auto Accident

$125,000 Auto Accident

$447,500 Auto Accident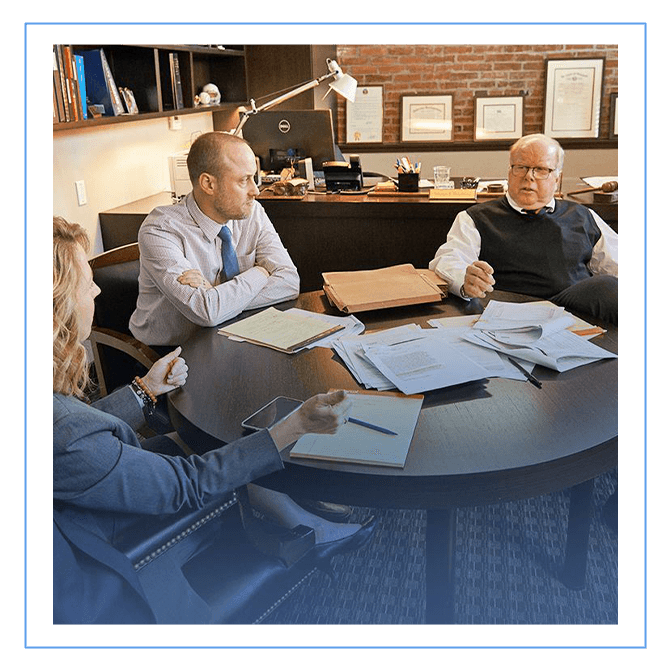 Providing Individualized Legal Guidance. Always.
100+ Years of Legal Experience

We'll Handle Even The Most Complex Legal Matters

We've Recovered More Than $450 Million For Our Clients

We Provide Free Consultations