Elevator / Escalator Accidents
With decades of experience and a track-record of favorable verdicts, you can rest easy knowing our attorneys have your best interest in mind.
Elevator & Escalator Accidents
For many people in St. Louis, elevators and escalators are a fact of life, something that they use on an everyday basis. Most people assume that elevators and escalators will not cause them harm, but the truth of the matter is that these devices are responsible for countless injuries in the United States every year. Often, certified inspections are not done in a timely manner, worn or broken equipment is not repaired or faulty or defective components are not fixed, and in situations like this injury and even fatality can occur.
Elevator Accidents
Injuries are commonly sustained on elevators when they:
Get stuck
Plummet
Suddenly stop
Speed up suddenly
Stop between floors
Escalator Accidents
Injuries are caused on escalators or moving walkways when they:
Stop suddenly
Have wet surfaces that cause a slip and fall accident
Have metal teeth that have become loose and so hook onto fingers, toes, and clothing
Improper installation, inspection and maintenance of these devices constitutes negligence, and if you have been injured in an elevator or escalator accident then you may be entitled to monetary compensation from the parties responsible by filing a premises liability claim.
Contact a personal injury lawyer who can assist you in your case and fight for what you are rightly owed in court.
The attorneys of Meyerkord & Kurth have a proven track record of success in representing clients in personal injury and wrongful death claims, with more than $450 million recovered in settlements and verdicts for our clients. Whether your accident took place at the office, in a hotel or a retail store, we are ready to take action to investigate your case and find evidence to support your claim for damages.
---
Call us at (800) 391-4318 or visit us now for a free consultation and to learn how much your case is worth.
---

More Than $450,000,000 Recovered for Our Clients
Experienced Personal Injury Attorneys Serving Missouri & Illinois
$844,711 Amputation Injury

$225,000 Auto Accident

$75,000 Auto Accident

$77,500 Auto Accident

$125,000 Auto Accident

$447,500 Auto Accident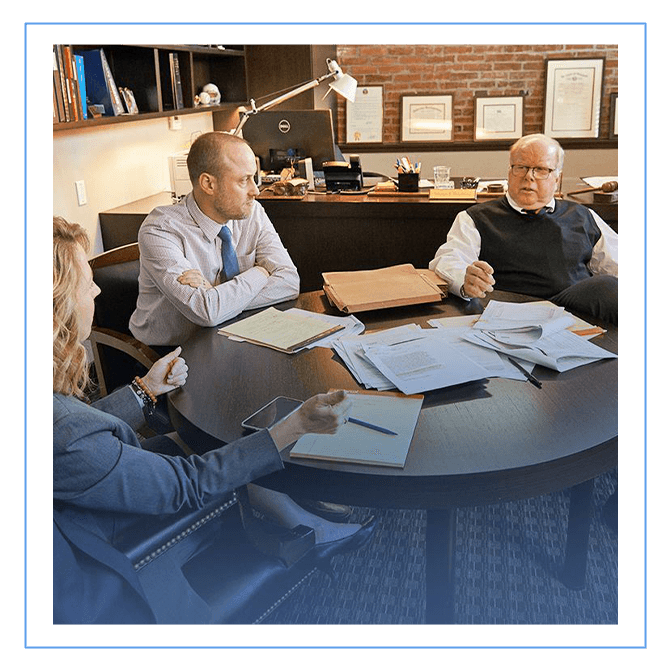 Providing Individualized Legal Guidance. Always.
100+ Years of Legal Experience

We'll Handle Even The Most Complex Legal Matters

We've Recovered More Than $450 Million For Our Clients

We Provide Free Consultations