Casino Accidents
With decades of experience and a track-record of favorable verdicts, you can rest easy knowing our attorneys have your best interest in mind.
St. Louis Casino Accident Attorneys
You May Have Recourse for Preventable Accidents
Missouri is one of a few states in the country where casinos are legal, and riverboat casinos have been doing big business here for more than 2 decades. While some people enjoy the chance to get away and gamble, many patrons are injured in accidents each year. Though there are many ways such injuries can happen, often the managers or owners of the casino are to blame for neglecting to maintain a safe environment.
Common instances of premises liability cases occurring in casinos include:
Unsafe walkways
Poor property layout or design
Insufficient maintenance or repair of the property
Broken stairwells or handrails
Slip and fall accidents on wet or uneven floors
Especially because people go to casinos to have fun and let loose, these properties must be designed with safety in mind. When they are not, injured guests may be able to file premises liability suits to recover compensation.
Types of Casino Accidents
Casinos often provide a variety of types of entertainment, meaning customers may face many hazards during their visit. Managers must be proactive about keeping customers safe at all points of their journey.
In the Casino
Heavily-used furniture may break, resulting in injuries for those using it, but this is not the only hazard customers can face. Tempers can flare in disputes that involve money, and casinos should have security on hand to defuse any tense situations and/or remove anyone who threatens another occupant. High-money operations like casinos should also be prepared for robberies. Sometimes, other people can be the biggest threat to consumers; a casino owner must be prepared to provide protection.
At Restaurants and Bars
Casinos often serve food and alcohol, and both can be the source of hazards. Spills can create slippery areas that cause guests, especially those who have had a few drinks, to fall. Of course, it's each person's responsibility to control their alcohol intake, but these properties should be designed with the assumption that inebriated people will be present. As for food, poor storage and/or hygiene practices could cause guests to get sick, sometimes in serious ways.
In the Hotel
For overnight guests, accommodations should be safe: escalators and elevators should be regularly maintained, appliances in the rooms must be checked for flaws, and security should be present to ensure the safety of all. Hotels should be a private refuge, and when that guarantee is not fulfilled, customers might face serious injuries rather than the relaxing sleep they need.
Helping You Win Compensation
An individual who suffers injury in a casino accident may be entitled to financial compensation for medical expenses, lost income, and pain and suffering, among others. If you find yourself in this situation, make sure you bring on a qualified team to help, like the lawyers at Meyerkord & Kurth. We can provide you with qualified legal representation that may result in you obtaining the compensation you require.
We provide dedicated and tireless legal services to clients all over the St. Louis area, and we have more than 80 years of combined experience. We're seasoned trial lawyers as well—so if a casino refuses to settle (and they very well might), we are not afraid to argue your case in court.
The time after an accident and serious injury can be difficult, and our attorneys want to help you plan for your future. Pursuing compensation after an accident can provide the financial safety net you need to access recovery. At the same time, we know the stress of handling a lawsuit isn't easy. We are here every step of the way for our clients, keeping them in the loop on important updates and making sure they have the information needed to make decisions. Protect your legal right to compensation after an accident by calling us today.
---
Schedule your free consultation now! We take calls 24/7: (800) 391-4318.
---

More Than $450,000,000 Recovered for Our Clients
Experienced Personal Injury Attorneys Serving Missouri & Illinois
$844,711 Amputation Injury

$225,000 Auto Accident

$75,000 Auto Accident

$77,500 Auto Accident

$125,000 Auto Accident

$447,500 Auto Accident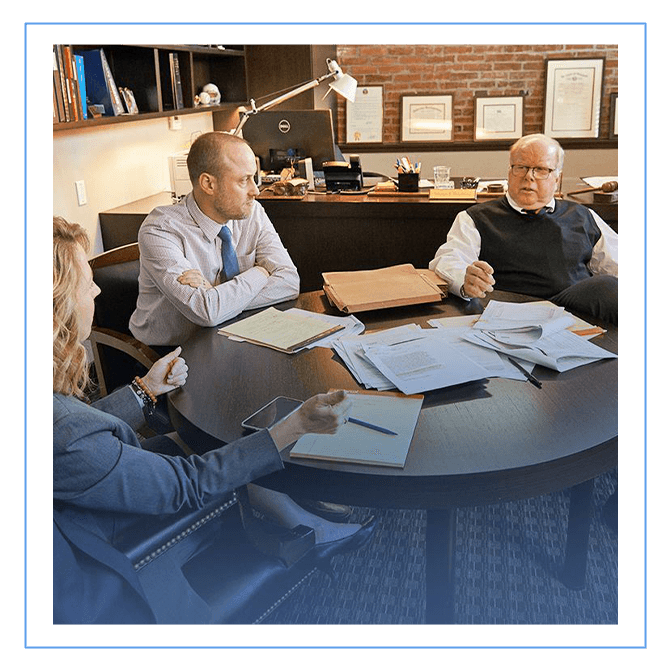 Providing Individualized Legal Guidance. Always.
100+ Years of Legal Experience

We'll Handle Even The Most Complex Legal Matters

We've Recovered More Than $450 Million For Our Clients

We Provide Free Consultations