Postoperative Infections
With decades of experience and a track-record of favorable verdicts, you can rest easy knowing our attorneys have your best interest in mind.
Postoperative Infections
Did You Suffer From an Infection After Surgery in St. Louis?
We trust our doctors to provide the care that we need in this ever-improving modern era of medical technology and advances. Sometimes, it is necessary to undergo a surgical procedure, whether it is an emergency surgery, cosmetic surgery, or a procedure meant to prevent your health from declining.
A team of well-trained professionals including surgeons, physicians, anesthesiologists, and nurses take your life into their hands as you go under the knife to correct what may already be a life-threatening condition. Sadly, even if all goes as planned during a surgery, there can be postoperative complications that compromise your health.
---
If you or a loved one is facing such complications, contact a St. Louis personal injury attorney immediately for help in protecting your legal rights and interests.
---
One of the more frightening and troublesome postoperative issues is infection, which can put you at risk for a lengthier hospital stay, other health complications and wrongful death. Some procedures come with especially high risk for postoperative infection, such as any surgery involving the opening of the abdomen, which leads to infection of the surgical site in up to 20% of all cases. Other surgeries have infection rates of 2-11%.
A postoperative infection can increase your hospital stay by up to a week on average, put you in the ICU, or force you to be readmitted to the hospital. In fact, it even doubles your chances of post-surgical death. With proper care during a procedure and administration of antibiotics before and after surgery, 40-60% of postoperative infections are preventable. Furthermore, the antibiotic-resistant bacteria that kill hundreds of thousands of hospitalized Americans each year can often be avoided by following certain hygienic procedures.
Recover Damages With Help from a Medical Malpractice Lawyer
Suffering at the hands of a negligent medical professional is not something anyone should have to deal with in their lifetime. When medical negligence occurs, our trust in their duty of care is bruised and our health is put at serious risk. At Meyerkord & Kurth, our team of attorneys is interested in helping you and your family fight for their rights to compensation in medical malpractice cases.
---
We have an intimate firm and can provide you with personalized care and service. To get the representation you need, contact us.
---

More Than $450,000,000 Recovered for Our Clients
Experienced Personal Injury Attorneys Serving Missouri & Illinois
$844,711 Amputation Injury

$225,000 Auto Accident

$75,000 Auto Accident

$77,500 Auto Accident

$125,000 Auto Accident

$447,500 Auto Accident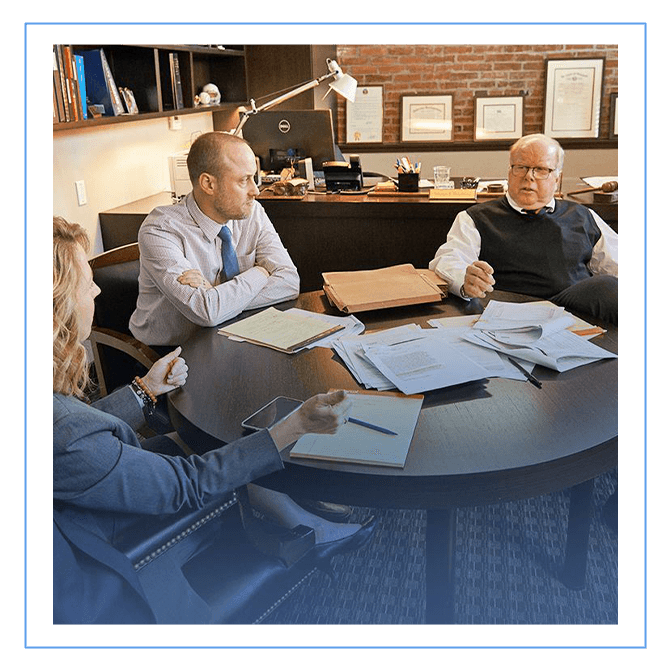 Providing Individualized Legal Guidance. Always.
100+ Years of Legal Experience

We'll Handle Even The Most Complex Legal Matters

We've Recovered More Than $450 Million For Our Clients

We Provide Free Consultations