Revision Surgeries
With decades of experience and a track-record of favorable verdicts, you can rest easy knowing our attorneys have your best interest in mind.
Transvaginal Mesh Revision Surgeries
St. Louis Pelvic Mesh Attorneys
Thousands of women have suffered because of transvaginal mesh implants. If you're one of them, contact our St. Louis transvaginal mesh attorneys today. We can help you understand your legal circumstances and fight for the financial compensation you need and deserve. With the legal team from Meyerkord & Kurth on your side, you can have peace of mind that your case is in good hands.
---
Contact us today to learn more about your options through a transvaginal mesh injury claim or lawsuit.
---
Understanding Revision Surgeries
Transvaginal mesh is associated with a host of medical complications. Because of this, doctors began performing corrective surgical procedures or "revision surgeries." Revision surgeries can be used to fix the mesh implant in one of two ways: by repositioning it or removing it completely.
Unfortunately, the mesh can't always be removed through a revision surgery. Even if the mesh can be taken out, it can take multiple surgeries to fully eliminate. Surgical mesh is supposed to be a permanent solution to pelvic organ prolapse and incontinence in women. Because of this, removing the mesh is usually difficult and painful – especially if the mesh has fused with the surrounding tissue.
When Is Surgery Necessary?
Revision surgery can be used to correct a number of pelvic mesh side effects. Some of the most commons side effects associated with transvaginal mesh include erosion, extrusion, fistula, obstruction of the urethra, bowel perforation, bladder perforation, blood vessel damage, massive hemorrhage, and nerve injuries. Any of these side effects can be severe enough to necessitate a reconstructive surgery. However, corrective surgery does not guarantee whether or not the problem will actually be correct.
According to the U.S. Food and Drug Administration (FDA), many women undergo more than three surgeries before the mesh is completely removed or readjusted. Some women need as many as seven surgeries to completely remove the faulty mesh. If you or a loved one has undergone revision surgeries because of a faulty pelvic mesh product, contact a St. Louis transvaginal mesh lawyer from Meyerkord & Kurth today. We can help you understand your rights as a victim of this defective product.
Transvaginal Mesh Lawsuits in St. Louis, MO
At Meyerkord & Kurth, we believe that careless and negligent manufacturers should be held responsible for the defective products that they create. Many women have suffered because of defective pelvic mesh. If you or a loved one has been affected by the side effects of a transvaginal mesh product, contact our firm today to see what a skilled and experienced St. Louis lawyer can do for your case.
---
We have more than 100 combined years of legal experience and are ready to put it to work for your transvaginal mesh injury case. Call today!
---

More Than $450,000,000 Recovered for Our Clients
Experienced Personal Injury Attorneys Serving Missouri & Illinois
$844,711 Amputation Injury

$225,000 Auto Accident

$75,000 Auto Accident

$77,500 Auto Accident

$125,000 Auto Accident

$447,500 Auto Accident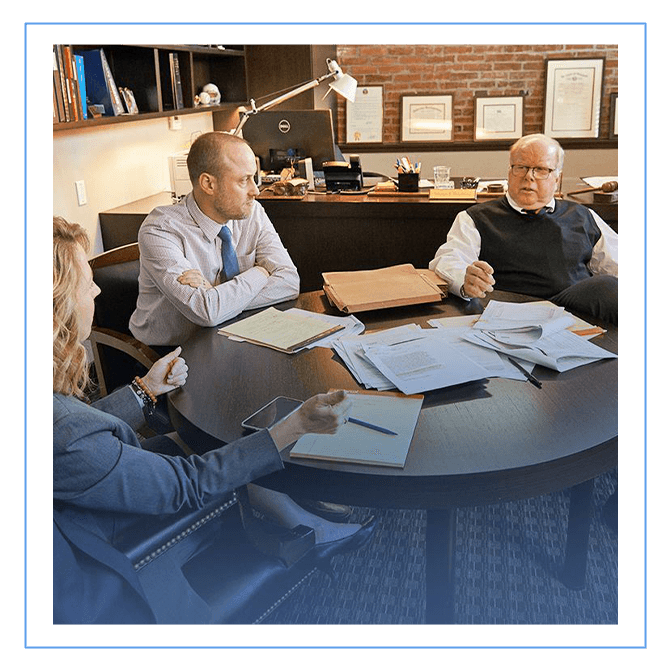 Providing Individualized Legal Guidance. Always.
100+ Years of Legal Experience

We'll Handle Even The Most Complex Legal Matters

We've Recovered More Than $450 Million For Our Clients

We Provide Free Consultations