Pelvic Mesh (Transvaginal Mesh)
With decades of experience and a track-record of favorable verdicts, you can rest easy knowing our attorneys have your best interest in mind.
St. Louis Transvaginal Mesh Attorney
Have You Been Impacted by Pelvic Mesh (Transvaginal Mesh) Side Effects?
If you've suffered because of transvaginal mesh, our qualified female transvaginal mesh attorneys are here to help. We understand the emotional and physical turmoil associated with transvaginal mesh side effects. If you've been hurt, you may be able to recover financial compensation through a lawsuit. Don't wait until it's too late. If you fail to act soon, your statute of limitations will expire on your transvaginal mesh case and you will forever lose your right to file a lawsuit and get the compensation you deserve.
Understanding Transvaginal Mesh
Pelvic mesh (also called transvaginal mesh) is a medical product used to treat women for incontinence and pelvic organ prolapse. Simply put, pelvic organ prolapse occurs when the pelvic organs in a woman's body drop. For example: A woman suffers from pelvic organ prolapse when her bladder moves from the lower abdomen and begins pressing on the walls of the vagina. Generally speaking, this condition is the result of weakened or stretched muscles in the pelvic area due to childbirth or surgery. The bladder, urethra, uterus, vagina, small bowel and rectum are all subject to pelvic organ prolapse, but the bladder is affected most often.
What are the Side Effects of Pelvic Mesh?
Between 2005 and 2008, the U.S. Food and Drug Administration (FDA) received more than 1,000 reports associating pelvic mesh with a variety of painful medical complications.
Some of the most common concerns involved:
Erosion through the vaginal wall
Infection
Pain
Urinary issues
Recurrent prolapse/incontinence
According to the FDA, pelvic mesh implants caused "serious complications." Additionally, the FDA noted that it decreased the patients' quality of life and sometimes resulted in dyspareunia (painful sexual intercourse.) Treatment options are limited and often involve removing the mesh, IV therapy, hematoma/abscess drainage and blood transfusions.
Safer Treatment Options
Pelvic organ prolapse is a significant problem for women in the United States. However, many women never exhibit any symptoms and don't require treatment.
If you begin to experience symptoms, your doctor may prescribe the following initial treatment:
Pelvic floor exercises
High-fiber diet
Less caffeine in your diet
Maintaining a healthy weight
Avoid heaving lifting
These treatment options may help mild prolapse. Serious cases of pelvic organ prolapse can be treatable with a hysterectomy.
Transvaginal Mesh Claims in St. Louis
According to the FDA, urinary incontinence and pelvic organ prolapse affect millions of women across the country. In 2011, more than 275,000 women underwent transvaginal mesh surgery. Today, many of these patents suffer from serious and painful medical complications.
---
If you or a loved one is suffering because of a transvaginal mesh implant, contact a St. Louis personal injury lawyer from our firm today.
---
At Meyerkord & Kurth, we are dedicated to helping people like you get the money they deserve. We treat each of our clients with compassion and respect. Our lawyers are personally invested in each of the cases they handle and always strive to achieve the highest level of professionalism in their work. With more than 100 years of combined legal experience, Meyerkord & Kurth can help you find peace of mind about your personal injury claim.
---
Call us to see what the attorneys from Meyerkord & Kurth can do for your pelvic mesh claim. Contact us today!
---

More Than $450,000,000 Recovered for Our Clients
Experienced Personal Injury Attorneys Serving Missouri & Illinois
$844,711 Amputation Injury

$225,000 Auto Accident

$75,000 Auto Accident

$77,500 Auto Accident

$125,000 Auto Accident

$447,500 Auto Accident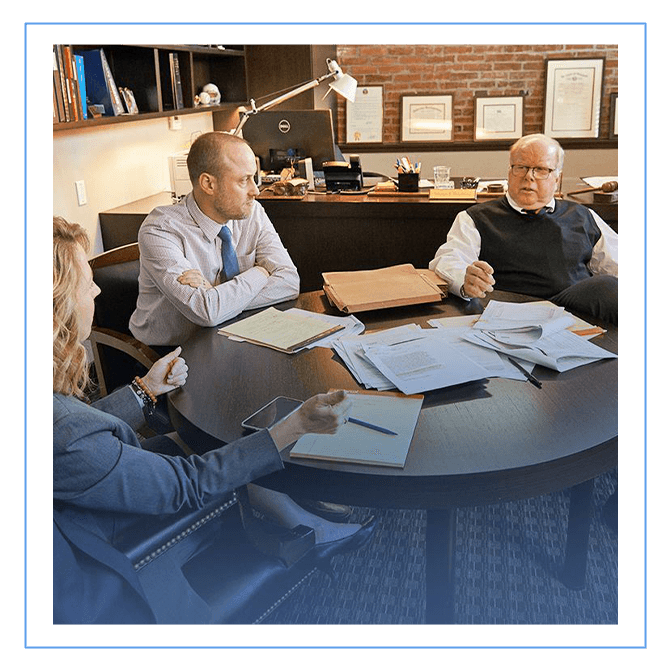 Providing Individualized Legal Guidance. Always.
100+ Years of Legal Experience

We'll Handle Even The Most Complex Legal Matters

We've Recovered More Than $450 Million For Our Clients

We Provide Free Consultations