Zoloft
With decades of experience and a track-record of favorable verdicts, you can rest easy knowing our attorneys have your best interest in mind.
Zoloft Lawsuits
Have You Suffered Because of Zoloft?
Zoloft (sertraline HCI) is a medication used to treat Major Depressive Disorder (MDD), Obsessive-Compulsive Disorder (OCD), panic attacks, Posttraumatic Stress Disorder (PTSD), social anxiety, and Premenstrual Dysphonic Disorder (PMD). Although Zoloft is approved by the U.S. Food and Drug Administration (FDA), it has been associated with a variety of serious side effects.
In 2006, the FDA issued an alert indicating that the medication might cause an increased risk of neonatal persistent pulmonary hypertension and other potential life-threatening complications. If you or a loved one has suffered because of Zoloft, contact an attorney from our firm today - we can help you seek the financial compensation you need and deserve.
How Does Zoloft Work?
Simply put, Zoloft is an antidepressant. It is classified as a selective serotonin reuptake inhibitor (SSRI) and was introduced into the pharmaceutical market in the early 1990s. SSRIs work by increasing the extracellular level of serotonin in the body (a neurotransmitter) by preventing reabsorption in presynaptic cells. By inhibiting reuptake, the drug increases the body's serotonin levels. Some experts question whether or not SSRIs are effective against mild to moderate cases of depression. However, studies indicate that they can be very effective when used to treat severe depression.
Zoloft and Neonatal Persistent Pulmonary Hypertension (PPHN)
In 2006, the FDA released an alert that Zoloft (and other drugs like it), could be connected to a serious neonatal condition. In a study, pregnant mothers who took SSRIs after the 20 th week of pregnancy were six times more likely to have a child who suffered from PPHN. No more than two infants out of every 1000 live births are affected by PPHN. PPHN can lead to death.
Because of this, the FDA recommends that physicians use extreme caution when treating pregnant women with SSRIs. Neonatal PPHN is a complicated condition that occurs when a newborn's circulatory system fails to transition at birth. Pulmonary hypertension (high blood pressure) in newborns can lead to a number of serious medical problems, including right-to-left shunting of blood hypoxemia. Severe cases can lead to infant death.
What Are the Side Effects of Zoloft?
According to WebMD®, Zoloft users can experience a number of adverse medical conditions. Common side effects include sexual problems and altered interest in having sex. Other severe, but less frequent side effects include extrapyramidal reactions. These reactions include the inability to initiate muscle movement, motor restlessness, and muscular spasms in the neck or jaw.
Serious problems may also include:
Hemorrhage
Bleeding in the Stomach
Bleeding in the Intestines
Hives, rash, itching
Heat palpitations
Mild mania
Suicidal thoughts
Bleeding under the skin
According to the Zoloft website, other side effects include blisters, joint pain, and difficulty breathing. In some cases, individuals taking Zoloft have experienced serious illness, hallucinations, distinct changes in mental status, coordination problems, muscle spasms, and coma. Zoloft users who experience any of these problems should contact their doctor immediately because they may be associated with life-threatening complications.
What Can Meyerkord & Kurth Do for You?
Meyerkord & Kurth can help you get the compensation you deserve. If you or a loved one has suffered because of Zoloft, our team of experienced legal professionals can help you understand your rights. Our topnotch legal representation has been recognized by the Top Trial Lawyers in America®, the Million Dollar Advocates Forum®, and the Missouri Super Lawyers® listing. Additionally, we are rated by Martindale-Hubbell®, and have been named a Top Personal Injury Attorney by Avvo.
---
Contact us today to see what our personal injury lawyers can do for your case. With Meyerkord & Kurth on your side, you can rest assured that your future is in good hands.
---

More Than $450,000,000 Recovered for Our Clients
Experienced Personal Injury Attorneys Serving Missouri & Illinois
$844,711 Amputation Injury

$225,000 Auto Accident

$75,000 Auto Accident

$77,500 Auto Accident

$125,000 Auto Accident

$447,500 Auto Accident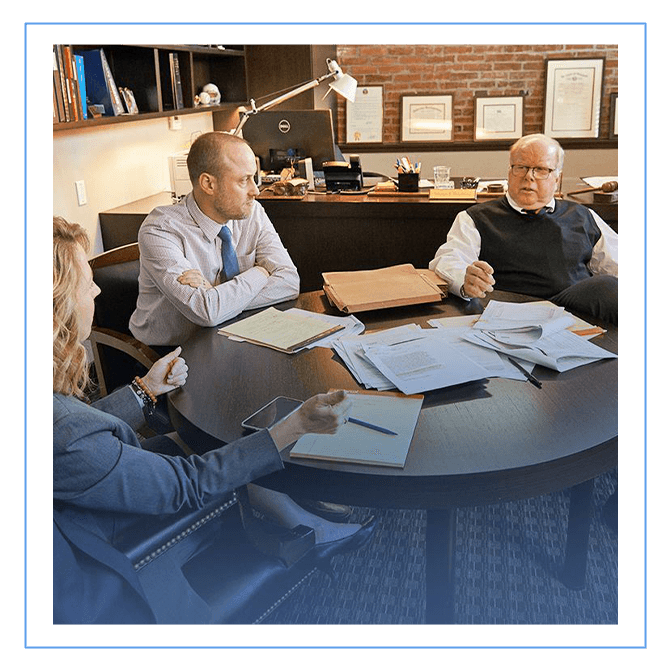 Providing Individualized Legal Guidance. Always.
100+ Years of Legal Experience

We'll Handle Even The Most Complex Legal Matters

We've Recovered More Than $450 Million For Our Clients

We Provide Free Consultations