GranuFlo
With decades of experience and a track-record of favorable verdicts, you can rest easy knowing our attorneys have your best interest in mind.
GranuFlo Lawsuit
Have you been hurt by a dangerous medication – such as Actos or GranuFlo? The St. Louis personal injury attorneys from our firm have the skill and experience to help you get the financial compensation you need and deserve. Collectively, our legal team has accumulated more than 100 years of legal experience.
Additionally, one of our lawyers was named as a Top personal Injury Attorney by Avvo. Other members of the firm have achieved membership in the Million Dollar Advocates Forum® and The Top Trial Lawyers in America®. If you need a top-notch legal representative on your side, a personal injury lawyer from our firm can help.
What is GranuFlo?
GranuFlo is a popular dry acid product use to treat acute kidney failure in the dialysis industry. Your kidneys remove waste chemicals from the blood stream. This process helps the body maintain a healthy PH Level. Kidney failure may result in a pH imbalance and unnecessary acid in the bloodstream. Dialysis treatments controls this chemical imbalance by allowing it to neutralize some of the acidic buildup in the blood stream.
GranuFlo FDA Recall
Although GranuFlo can successfully treat kidney failure, it can result in serious side-effects. According to the U.S. Food and Drug Administration (FDA), GranuFlo and other acid concentrates may carry significant risk factors. The FDA states that GranuFlo use may be associated with metabolic alkalosis – a significant risk factor associated with low blood pressure. Additionally, GranuFlo has been connected with hypokalemia, hypoxemia, hypercapnia and cardiac arrhythmia. If ignored, cardiac arrhythmia may result in sudden heart failure.
The term hypokalemia refers to low potassium levels in the blood stream. Potassium allows the heart and other muscles in the body to function properly. If ignored, the consumer may suffer serious hear-related side effects. Additionally, patients may suffer from low oxygen levels in the blood stream (hypoxemia) or extreme amounts carbon dioxide in the bloodstream (hypercapnia). The term "cardiac arrhythmia" refers to an irregular heartbeat. Without proper treatment, cardiac arrhythmia may result in death.
What Can Meyerkord & Kurth Do for You?
If you or a loved one has suffered because of GranuFlo, you may be able to collect money through a personal injury claim or lawsuit. At Meyerkord & Kurth, we believe that medical manufacturers are responsible to produce safe and effective medical treatments. Products like GranuFlo can be effective, but may lead to serious injury and death. Talk to a St. Louis personal injury attorney from our firm to see what your case may be worth.
---
We have decades of legal experience helping people like you collect the financial compensation they need for medical bills, hospitalization and other expenses. Contact us today!
---

More Than $450,000,000 Recovered for Our Clients
Experienced Personal Injury Attorneys Serving Missouri & Illinois
$844,711 Amputation Injury

$225,000 Auto Accident

$75,000 Auto Accident

$77,500 Auto Accident

$125,000 Auto Accident

$447,500 Auto Accident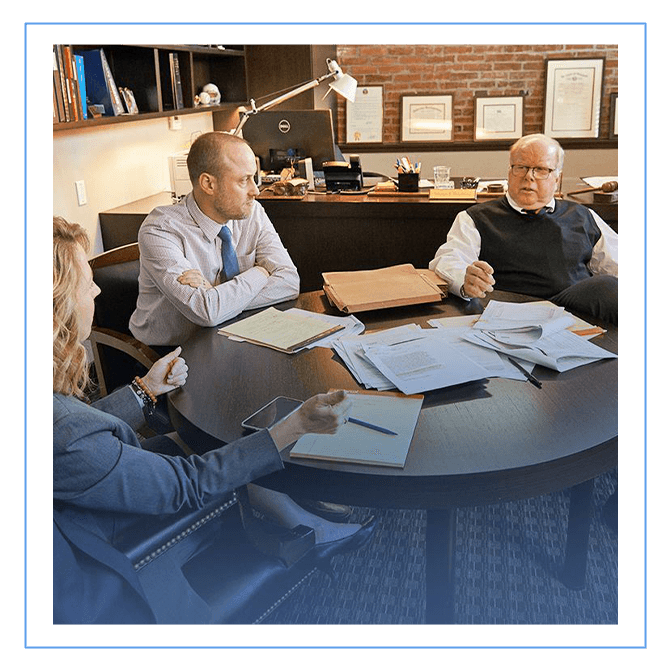 Providing Individualized Legal Guidance. Always.
100+ Years of Legal Experience

We'll Handle Even The Most Complex Legal Matters

We've Recovered More Than $450 Million For Our Clients

We Provide Free Consultations