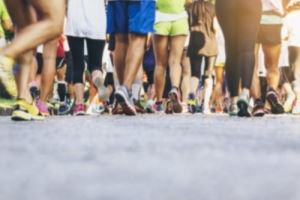 South City Community School (SCCS) is a fixture in the St. Louis community, and our team at Meyerkord & Kurth is proud to help it continue providing quality education for local children by serving as a corporate sponsor for the 2018 Walkathon.
Every year for the last three years, SCCS has put together a Walkathon as a fundraiser. This year's goal was $50,000, and we are proud to announce that the 2018 Walkathon brought in nearly $53,000 total. As St. Louis personal injury lawyers, we are committed to making our community a better place by fostering fairness and ethical behavior, which can (and often does) stem from quality child education. We are proud to partner with SCCS and help them continue shaping young minds and hearts for years to come.
St. Louis Personal Injury Attorneys
When we aren't supporting quality education for children in the community, we are working hard to help injured people obtain fair compensation following serious injuries, such as those that involve:
We are a group of talented, experienced personal injury lawyers with more than 100 years of collective experience. We understand the challenges people face following negligence-based injuries, and we are very familiar with the laws and regulations that pertain to personal injury matters. If you have been harmed through the recklessness or error of another person, we may be able to help you hold the responsible party financially accountable for your damages. Connect with a member of our team as soon as possible and schedule your free, confidential case review.
Call (800) 391-4318 today to speak to a personal injury lawyer in St. Louis and learn how we can help you obtain fair compensation in your case.