Railroad Accidents
With decades of experience and a track-record of favorable verdicts, you can rest easy knowing our attorneys have your best interest in mind.
Train Accident Attorney in Missouri
One of the most overlooked type of accidents throughout the United States are railroad accidents. However, when railroad accidents occur, chances are passengers will suffer severe injuries or fatalities. Given the fact that a train weighs several hundred tons, the sheer force, speed, and weight of the train will likely cause an accident of devastating proportions.
Unfortunately, many railroad accidents result in death or serious injuries occur due to:
Inadequate safety devices to notify motorists and pedestrians that a train is approaching
Lack of safety equipment to prepare motorists and pedestrian for approaching trains
Derailment of trains
Defective products
Train conductor errors
Distracted operators
Railroad negligence
And more
If you have been involved in a train accident caused by another person /entity, you may be eligible for financial compensation. The St. Louis railroad accident lawyers at Meyerkord & Kurth understand the devastation that may come about due to the severity of such accident. Do not hesitate. Contact our firm to discuss your case to see if you are eligible for financial compensation.
Our firm has recovered millions of dollars for our clients. Call now and let us fight for you.
The Compensation You Deserve
Railroad accidents can be extremely traumatic events. In addition, there can be many causes, complexities, and factors involved in railroad accidents.
No matter the case, you may be eligible for financial compensation for the following expenses:
Physical pain
Emotional distresses
Doctor visits
Physical therapy
Medications
And more
Contact Meyerkord & Kurth
The railroad accident lawyers at Meyerkord & Kurth will listen to all of the facts of your case and help you determine whether you have grounds to file a personal injury or wrongful death claim.
We understand the stresses and anxieties that come with these kinds of accidents and are here to represent you from start to finish. We do not believe you should ever suffer the loss of a loved one or injuries as the result of another person /entity's negligence. For this reason, we work hard to give you the representation you deserve.
---
To discuss your case, contact the railroad accident attorneys at Meyerkord & Kurth today. We are waiting to take your call.
---

More Than $450,000,000 Recovered for Our Clients
Experienced Personal Injury Attorneys Serving Missouri & Illinois
$844,711 Amputation Injury

$225,000 Auto Accident

$75,000 Auto Accident

$77,500 Auto Accident

$125,000 Auto Accident

$447,500 Auto Accident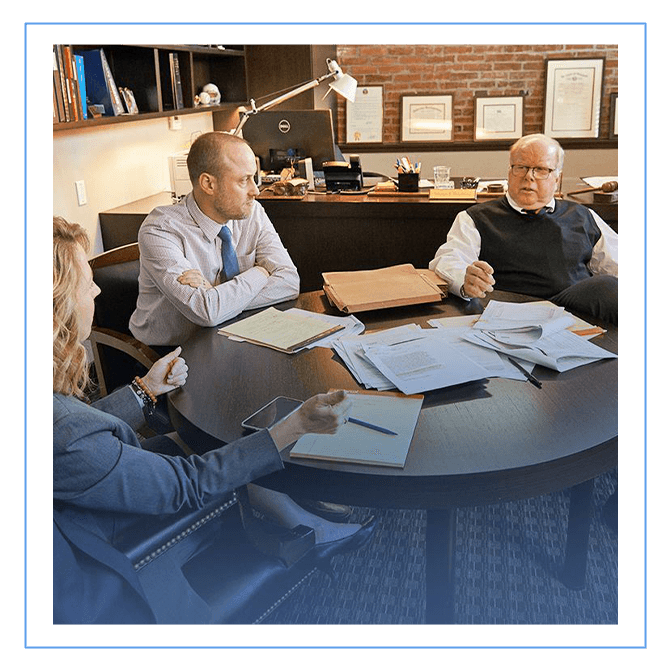 Providing Individualized Legal Guidance. Always.
100+ Years of Legal Experience

We'll Handle Even The Most Complex Legal Matters

We've Recovered More Than $450 Million For Our Clients

We Provide Free Consultations