Nursing Home Abuse
With decades of experience and a track-record of favorable verdicts, you can rest easy knowing our attorneys have your best interest in mind.
St. Louis Nursing Home Abuse Lawyer
Nursing Home Abuse Statistics in the United States
The statistics regarding nursing home abuse and neglect in the US paint an astonishing picture that illustrates what an epidemic this form of abuse has become. Nearly 2 million Americans over the age of 65 have suffered elderly abuse in nursing homes.
Approximately 44% of those residing in nursing homes have reported abuse, and 48% have reported being handled or treated roughly. In fact, 30% of all nursing homes currently operating in the U.S. have been cited for abuse at some time or another. According to Gannet News Service, only 300 out of the nation's 16,000 nursing homes did not show up on a list of abuse and neglect violators. This abuse can manifest in a variety of ways.
Common examples of abuse and neglect include:
Rough or violent handling of the person
Poor hygiene (infrequent bathing, cleaning of clothes or sheets)
Mental and emotional abuse
Malnutrition
Dehydration
Bed or pressure sores
Loss of weight
Chapped lips
Bruises
Infections
The above abuses can lead to substantial illness or injury in the victim, and the nursing home owners, management, or employees responsible for the abusive behavior should be held accountable. If you or a family member has been affected by nursing home abuse, a nursing home abuse attorney from our firm can provide you with legal assistance in your case today.
Neglect in Nursing Homes
In many instances, nursing homes are understaffed, and the staff that is employed is overworked, poorly trained, or even blatantly unethical. Often, staff members will be hired without any kind of criminal background check beforehand.
This creates conditions in the nursing home that are highly conducive to the occurrence of neglect and injury to the residents. When residents are injured or die as a result of neglect in providing proper care or supervision, the facility may be legally liable for damages to the victim or the victim's family.
Defending Victims of Abuse
Meyerkord & Kurth is a family-based law firm in St. Louis that provides focused and caring legal help to individuals in their personal injury cases. We know that family can be one of the most important things in a person's life, and that is why we fight every case with the goal of securing an outcome that is beneficial to our clients and their families.
---
Contact us today if you need assistance in your nursing home abuse case, and we will work diligently to reach a possible resolution that sees you fully compensated for the pain and suffering you have endured.
---

More Than $450,000,000 Recovered for Our Clients
Experienced Personal Injury Attorneys Serving Missouri & Illinois
$844,711 Amputation Injury

$225,000 Auto Accident

$75,000 Auto Accident

$77,500 Auto Accident

$125,000 Auto Accident

$447,500 Auto Accident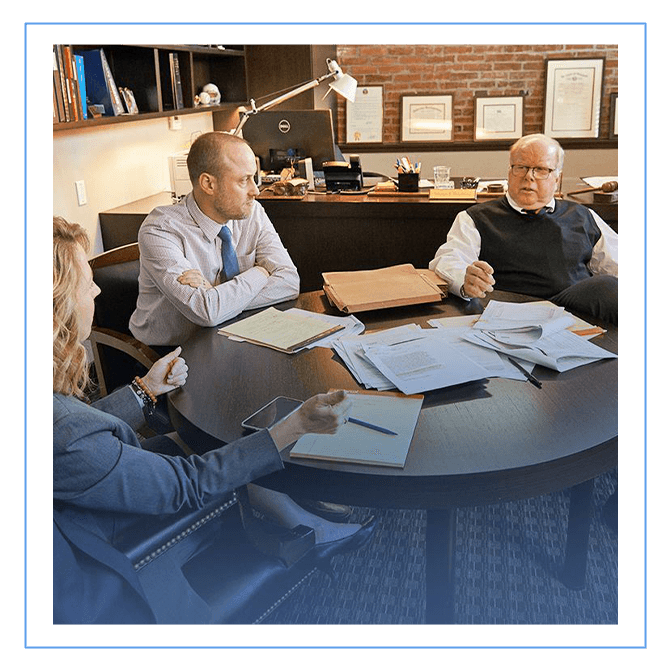 Providing Individualized Legal Guidance. Always.
100+ Years of Legal Experience

We'll Handle Even The Most Complex Legal Matters

We've Recovered More Than $450 Million For Our Clients

We Provide Free Consultations