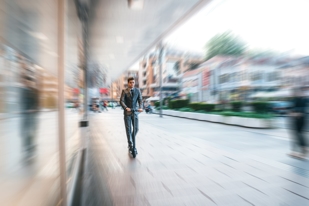 Electric scooter accidents have similarities in what causes them and the injuries that result from them. Read on to learn what electric scooter accidents have in common in order to keep yourself safe.
What Factors Contribute to E-Scooter Accidents?
Electric scooters, a now-popular method of transportation in urban areas, serve as a fast way to get from point A to point B. However, since there are not many regulations surrounding them yet, many e-scooter drivers do not know the rules to follow when operating one. This often leads to confusion on city streets and oftentimes, an accident.
In addition to confusion over e-scooter riders' "rules of the road," the following are some factors that often contribute to scooter accidents:
Driving while distracted

Driving while intoxicated

Driving in poor weather conditions

Driving a malfunctioning or defective scooter

Driving on the sidewalk
If you are involved in an e-scooter accident, it can be difficult to prove fault and liability because the e-scooter craze is so new and many municipalities have not enacted legislation regulating them.
In Missouri, for example, electric scooters must abide by the same laws that govern motor vehicles. This means that electric scooter operators must have a valid driver's license, stop at posted stop signs, drive on the right side of the roadway, yield to approaching traffic when turning left, and obey the posted speed limit.
If you or someone you love has been injured in an e-scooter accident, our St. Louis personal injury attorneys are here to help. We're knowledgeable in this area of law and we can help you recover the compensation you deserve in the wake of an accident.
Contact Meyerkord & Kurth today at (800) 391-4318 to learn how we may assist you.