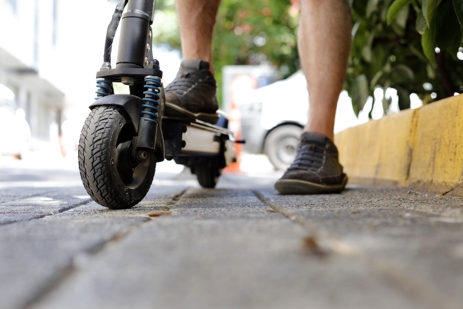 While electric scooters provide a quick and easy method of transportation for city-dwellers, they also pose significant safety risks. Many e-scooters operate in excess of 15 miles per hour (mph), yet most scooter drivers do not wear the proper safety attire to keep themselves safe in the event of an accident.
Get informed on some of the most common injuries that result from e-scooter accidents to protect yourself.
Injuries Resulting from E-Scooter Accidents
The types of injuries that may result from an e-scooter accident vary greatly depending on the amount of safety equipment that a rider was wearing at the time of the crash. If the rider was not wearing any safety equipment (like most e-scooter riders), then they will likely suffer from one or more of the following injuries in the event of an accident:
Traumatic brain injury

Spinal cord injury

Broken bones

Cuts and lacerations

Burns
Many of these injuries will require a visit to the emergency room and extensive medical treatment, particularly if the rider suffered head injuries. According to the Centers for Disease Control and Prevention (CDC), almost half of all e-scooter accidents result in head injuries.
If you have been injured in an e-scooter accident and you now face mounting medical bills, our St. Louis personal injury attorneys can help you recover the compensation you deserve. We're well-versed in this new area of law, and we want to help you obtain justice against negligent parties.
Contact Meyerkord & Kurth today at (800) 391-4318 to learn how we may assist you.