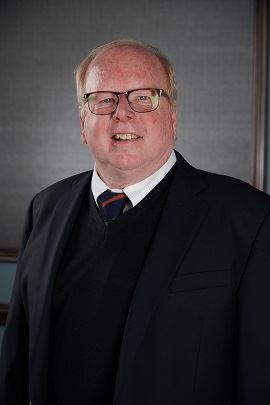 Martindale-Hubbell® has long been known from coast-to-coast as the most trustworthy and prestigious organization that rates, reviews, and recognizes legal leaders. Each year, it assesses thousands of legal professionals and honors those who stand out from the rest due to both their legal abilities and their ethical standards. The lawyers who earn top honors will be awarded as AV Preeminent®.
Meyerkord & Kurth in St. Louis is excited to announce that Attorney Stephen Frank Meyerkord was given the AV Preeminent® by Martindale-Hubbell® 2018 award. This is a tremendous achievement for Attorney Stephen Meyerkord, who has devoted his life and career to delivering the best possible legal services to people in need. From all of us at our St. Louis injury law firm, we would like to thank all who helped make this accomplishment possible. Much thanks must go to Martindale-Hubbell® for striving to honor the "best of the best" for more than 150 years, but we also must give appreciation to our clients. Without people like you coming to our law firm throughout the years and working with Attorney Stephen Meyerkord, he would not have been able to refine his abilities and prove himself again and again.
In addition to earning the AV Preeminent® by Martindale-Hubbell® 2018 award, Attorney Stephen F. Meyerkord has been highly awarded throughout his career. He is currently a member of The Association of Trial Lawyers of America, The American Association of Justice, and The Bar Association of Metropolitan St. Louis, among others. He has also been given the St. Louis Lawyers Association Award of Honor in the past.
To learn more about Martindale-Hubbell® and its distinctions, you can click here to visit Attorney Stephen Meyerkord's profile page on the organization's official website. To get him and our team of St. Louis personal injury attorneys in your corner for a claim of your own, contact our law firm at (800) 391-4318 to schedule a no-cost consultation.