Lipitor Lawsuits
Lipitor & Diabetes Risks
Lipitor is a popular cholesterol medication manufactured by Pfizer. Also known as Atorvastatin, Lipitor belongs to a drug class known as statins an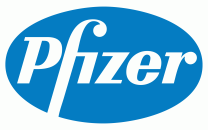 d is most commonly prescribed to patients with high cholesterol and risks for cardiovascular disease. Lipitor is the best-selling drug in pharmaceutical history. Since it was first approved in 1996, Lipitor has topped the best-selling branded pharmaceuticals list for nearly a decade.
St. Louis injury and product liability lawyers from Meyerkord & Kurth are currently investigating cases of otherwise healthy women who developed Type 2 diabetes after using Lipitor.
If you or your loved one would like more information about your rights and how our firm can help you pursue a claim, call (800) 391-4318 for click here for a FREE case evaluation.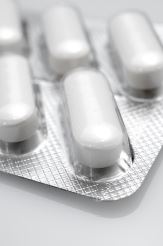 Type 2 Diabetes Associated with Lipitor
Recent studies have found an association between the use of statins – including Lipitor – and increased risks of diabetes. Although the link between Lipitor and the development of diabetes is still being researched, there have been reported cases among women of healthy weight with no history of heart disease or stroke.
Statins have come under increasing scrutiny for various reported side effects and because many critics believe that too many patients are being put on drugs such as Lipitor. Emerging evidence regarding more serious side effects such as increased blood sugar levels and diabetes has prompted concern from the medical community, consumers, and the U.S. Food & Drug Administration (FDA).
Past studies have noted small but definite risks of diabetes after using statins. Others have suggested that middle-aged and post-menopausal women may be at greater risk for developing diabetes. With injured consumers beginning to file lawsuits, more research is expected.
Request a FREE Consultation to Learn More about Lipitor Lawsuits & Your Rights
Although many argue that the benefits of taking statins outweigh the risks, there is no denying the fact that some consumers are experiencing adverse side effects. Pfizer has been named in hundreds of Lipitor lawsuits, many of which were filed by women who developed Type 2 diabetes. These consumers claim that Pfizer did not adequately warn about diabetes risks and that information about Lipitor was misleading and inaccurate. Efforts to accumulate victims' claims into a mass tort claim are being made throughout the country.
For more information about your case and eligibility to file a Lipitor Lawsuit, call (800) 391-4318 for a free case evaluation.
Medical Malpractice $4,000,000

Personal Injury $2,500,000

Trucking Accident $2,000,000

Medical Malpractice $2,000,000

Medical Malpractice $2,000,000

Medical Malpractice $2,000,000

Medical Malpractice $1,900,000

Medical Malpractice $1,800,000

Medical Malpractice $1,700,000

Medical Malpractice $1,700,000